Festival Story


Waking Life
chapter 1;



Was it all just a dream? Or was it reality and am I now sound asleep?

Dance floors as free spaces to celebrate freedom, love, inclusiveness and acceptance. In a world increasingly changing we need more festivals to take us home.






/the sleep;


Wednesday, 10pm, BXL
Mysterious Waking Life... hidden away in the dry lands of Crato in Central Portugal, I knew nothing about you but I trusted you. I had just moved abroad two weeks ago and I already felt like a stranger in my own city. Familiar faces, cracks and details had not changed, but I had. I had come back to fly to Portugal, it was cheaper to travel back home and away. Living like a poet gave me endless imagination on how to live more with less.

A safe haven once imagined by a Belgian collective several years ago, would finally come to life. A 4-day arts and music festival, a 24-hours day and night non-stop rave. We would be a little above 1,500 ravers, ready to take the journey of self-discovery, coming to create and embrace an unknown territory. No pictures, no sponsors, only a few artists names and values were shared on the festival's website. It felt different, mysterious, possibly life changing. I wanted to be part of it.





︎Waking Life; A mythical place
where the boundaries of time and space are limitless.
A place with hidden realities waiting to be unveiled,
in the endless plains and mountains,
in the water that entertains and cures,
in the great open spaces
in the midst of nature.






Thursday, 6.30am, BXL
I made my way to the airport at dawn, sleepy but excited; I got there way too early. I sat on the terrace of a small café, waking up slowly under cold neon lights. I was still in a haze, dreaming away. "Have a sweet day" said the sugar bag on my coffee tray. It was finally time to walk to my gate and board the plane. I'd merely finished listening to one DJ set that we had already landed in Lisbon.


Thursday, 11am, LBN
A mass of young 20-35-somethings with half-shaved heads, dressed in shorts and flip-flops, lugging backpacks were waiting outside the airport. I was trying to locate like-minded souls. No doubt those were my people. The shuttle bus would soon arrive to take us on the last part of our trip. I looked at my neighbours and wondered, would our paths cross again?

After an hour of driving, our bus stopped on the road for a much needed water break. While I was queing for the girls toilet I bumped into a party friend from home. "1,600 people are gonna be there" she told me. "That is the same size as Fuse, so after two days, we will all recognise each other!" she continued joyful.

The whole world was indeed just a dance floor away. I came alone, knowingly that I was gonna find something much different then I came to search for. The shuttle continued to drive through the dry ochre lands of Crato. I made my first friend during the journey, Lorenz. We talked literature and mythology. I had a good feeling about this. The more we stepped into middle earth, the more heat we fell. The earth was on fire. - "Do you smell the smoke?".

The shuttle dropped us gently at the entrance of the festival. I saluted Lorenz on my way-in "See you on the other side!". He laughed. We would meet again.




/the wake;


Friday, 4am
The sun started peeking over the distant eastern horizon for the first hours of the morning, casting golden shadows of nocturnal dancers on the ground.

I made my way through the sand, waking up to deep hypnotic sounds. Luigi Tozzi's set matched the location and sunrise perfectly. From 5am to 7am, a raver's finest hours. Sound textures dancing in the breeze, and soft beats rolling like fresh water from mountain springs to valley-greens. I contemplated this place that was gonna be my home for the next few days. I was happy.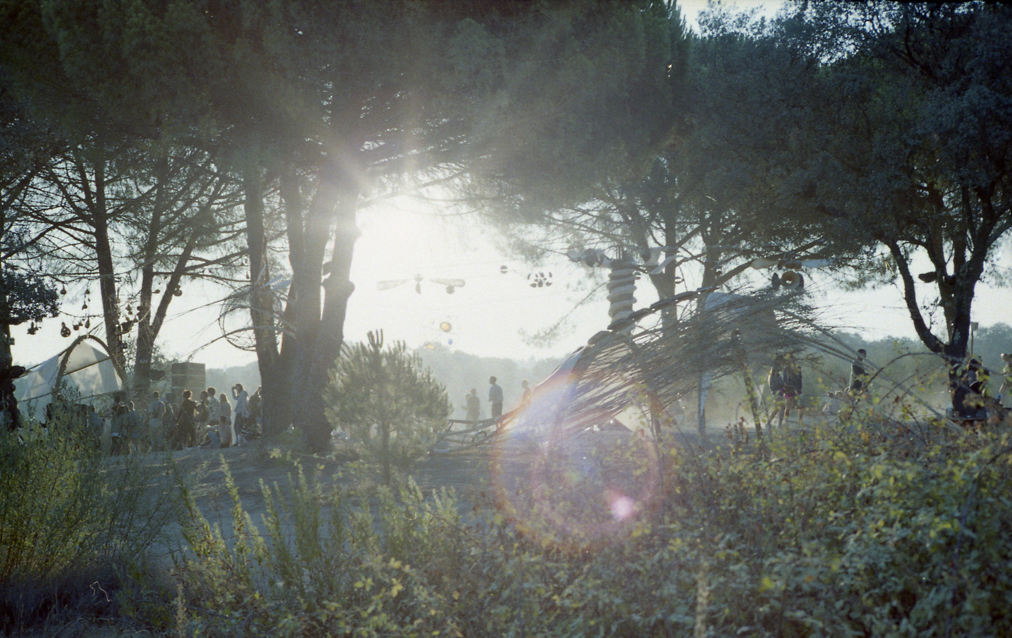 The location was stunning, the details and fantasies took me away to quiet skys. Nthng was playing a soft and upbeat set. His last track pushed the public off the ground and woke up the last sleepy dancers.

As I sat on my rock above the lake, carried away by the flow of words, a boy next to me asked me what I was writing about. I answered politely while looking at the horizon "It's my story of Waking Life". Blinded by the light I did not see, that sitting next to me this whole time was mister Tozzi. The world started to sync.
Friday, 8am, Waking Life
Dancers were changing into swimmers. Wakers were taking turns of fresh water under bamboo showers, curtains were floating in the wind. I passed a dance floor covered in carpets and sleepy faces and took a walk around the lake to Outro Lado - the Giegling stage. It was surrounded by trees and much shade. No longer alone, I ran into techno friends from home. We sat in silence and laughter, enjoyed the beautiful exotic and soulful music which was happening off-stage.







︎"Here everyone is themselves.
A free version of themselves".
- Anonymous
Friday, 2pm, Waking Life
The festival started to look like a holiday village on musical background. Dancers were enjoying the sun, swimming in the lake, riding pirate boats, or hiding under the trees. The sand was burning. The temperature was hitting nearly forty degrees. I sat at la Floresta under braided garlands and dancing chandeliers of spheres and steel. The heat stuck me to the ground, I couldn't move. I hugged my water bottle tight, it was my most precious possession. Jennifer Cardini was playing for dreamy ravers, her set was soft with a sunshine flare, going from spiritual house, techno references to long dreamy streams.


︎Going to my first festival, I wasn't sure how it was gonna be. I was nervous, but as soon as I arrived I was taken in by a group. I was accepted, without judgement, without fear. I could be whomever I wanted to be. I will never forget this feeling.
- Anonymous
Friday, 9pm, Waking Life
That evening at Outro Lado, I made another friend, Francisco. We danced. We smiled. We laughed. We danced some more. We were happy. My most beautiful memories. I was flying in an ocean of northern ligths during Ben UFO. And captivated by mystery on Dorisburg. It was timeless.
︎Happiness filled the air.

Forever, I hope to rave this place.
A festival that kept my soul awake.

Something no one else can take.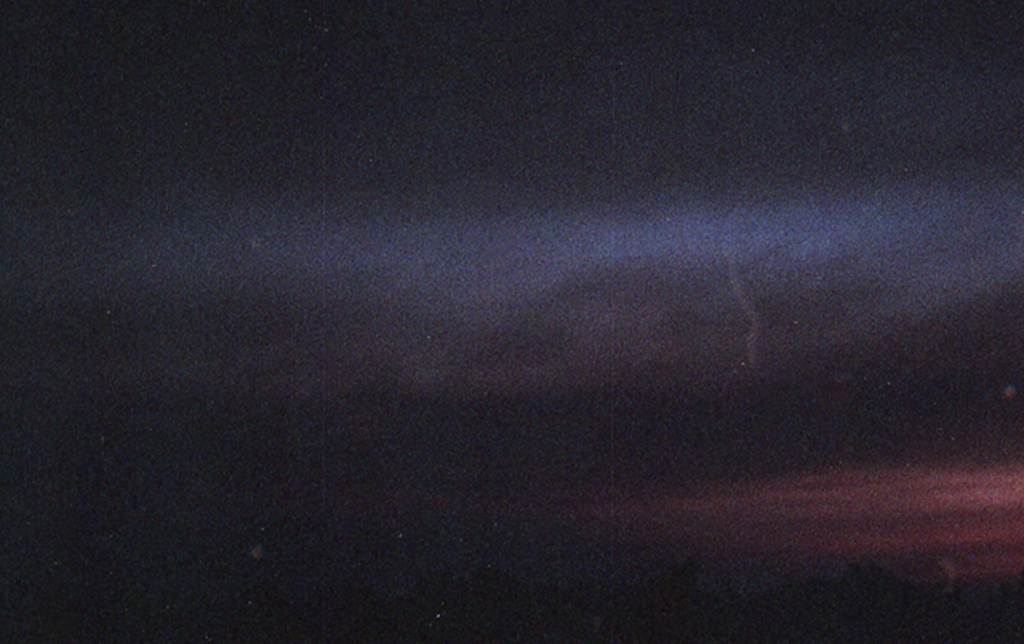 Saturday, 12am, Waking Life
Increasingly dusty, warm, and sweaty. More naked, scattered, and messy. After two days, the Wakers had entered a mutual trance, covered in dust, layers of sand, bodies in extreme state of relaxation, and soon, exhaustion. The slightest move was an effort. Daytime dance floors transformed into giant carpets of sand, covered in colorful towels and tired mattresses. Stages became fun obstacle courses when the pace of the music accelerated. It was a joyful dance among flip flops, backpacks, abandoned shoes and boiling water bottles.

Floating music, immersive sitar sounds and stretched mantras. I felt sleepy, dreamy, mixing the memory of soft, gentle, rhythmic, beats, heat and sand. I fell asleep, happy. The festival continued its cruise through the land and the sun. It had already been forty-eight hours. In the middle of nowhere, it didn't stop.







Saturday, 10pm, Waking Life
I spent the day with new friends. We had long deep conversations, exchanged our thoughts about the world, our dreams, our heartbreaks, our failures. It was beautiful and simple. At some point the sun descended, it was night time and we layed down on a comfy nest in a treehouse above la Praia. It was time to dance ag ain. A. Brehme, Vril, Konstantin, ... hypnotic techno journeys, each time unique.

At Outro Lado, a pretty blond girl was dancing with a water bottle on her head to make an old man laugh. This beautiful soul was dancing wildly and looked like a funky portuguese version of Woody Allen. Probably one of the villagers who came along to celebrate memories of his youth. He danced freely. He made us happy. The otherwise very concentrated and introverted Konstantin could not help but laugh joyfully himself.
︎"I want to do something crazy. I want to
love you forever" he smiled. I laughed.
He looked around, pointed at other girls,
then turned to me again "No, it's you.
I want to love - you -".
This was the sweetest thing I had ever heard.
Sunday 10am,
Did you do Wa-L-king life?
I woke up tired but releaved. It was the last day of an endless festival rave. With no phones, no watch, no electricity, the notion of time had vanished away alongside the world we once used to know. Artists mixed with the crowd. Everywhere familiar faces; dancing partners, butterflies, friends, and just the most beautiful strangers overall. The summer camp was growing. We felt at home.




Sunday 8pm, last sunset of Waking Life
The sun set over the lake in reddish hues, and the shadows that fell brought the night to life. We were embracing the music as our sole reality. Robag Wruhme played his first track on the last sunset of Waking Life. When the deepest colors were changing "there is nothing more …", I turned to the Wakers, we had tears in our eyes, and joyful smiles at our highest high. It was emotional, the connection was unique. We were left complete, whole, not alone.

Stimming closed the first chapter of la Floresta in warmth and style. Frequencies and melodies kept the dancers still, eyes closed, moving slowly from side to side in a mutual trance, smiling at the ocean, embracing the sky.






︎We lived free. We were one.
We belonged to the same reality.
A world we created together,
a quiet place that kept the soul awake.
Was it all just a dream?
/the journey;



The end of Waking Life Festival was just the beginning of a much further journey. Lucid dreaming or mysterious distant reality, no words could possibly describe the feeling of this timeless world. Some of the Wakers were people I reconnected with, and others I didn't know before. When the key magic words are pronounced - Waking Life - a relationship always takes an unexpected turn. We bond instantly, we share a common memory, we are family.

For the next ten years to come, a population of Wakers will rise from the earthy lands of Crato. After Burners, Boomers, and other communities alike, I remember the Wakers. I remember Waking Life.